Those are the 'Kranhäuser' (
Crane Houses
) in Cologne, named after their peculiar shape. I really like the geometry they form when observed from different perspectives.

A close-up of the first one. A bit grainy, since I wasn't, well, close enough. I might redo this at some point, as well as try to shoot the same thing from the other side.

A bit of a different angle.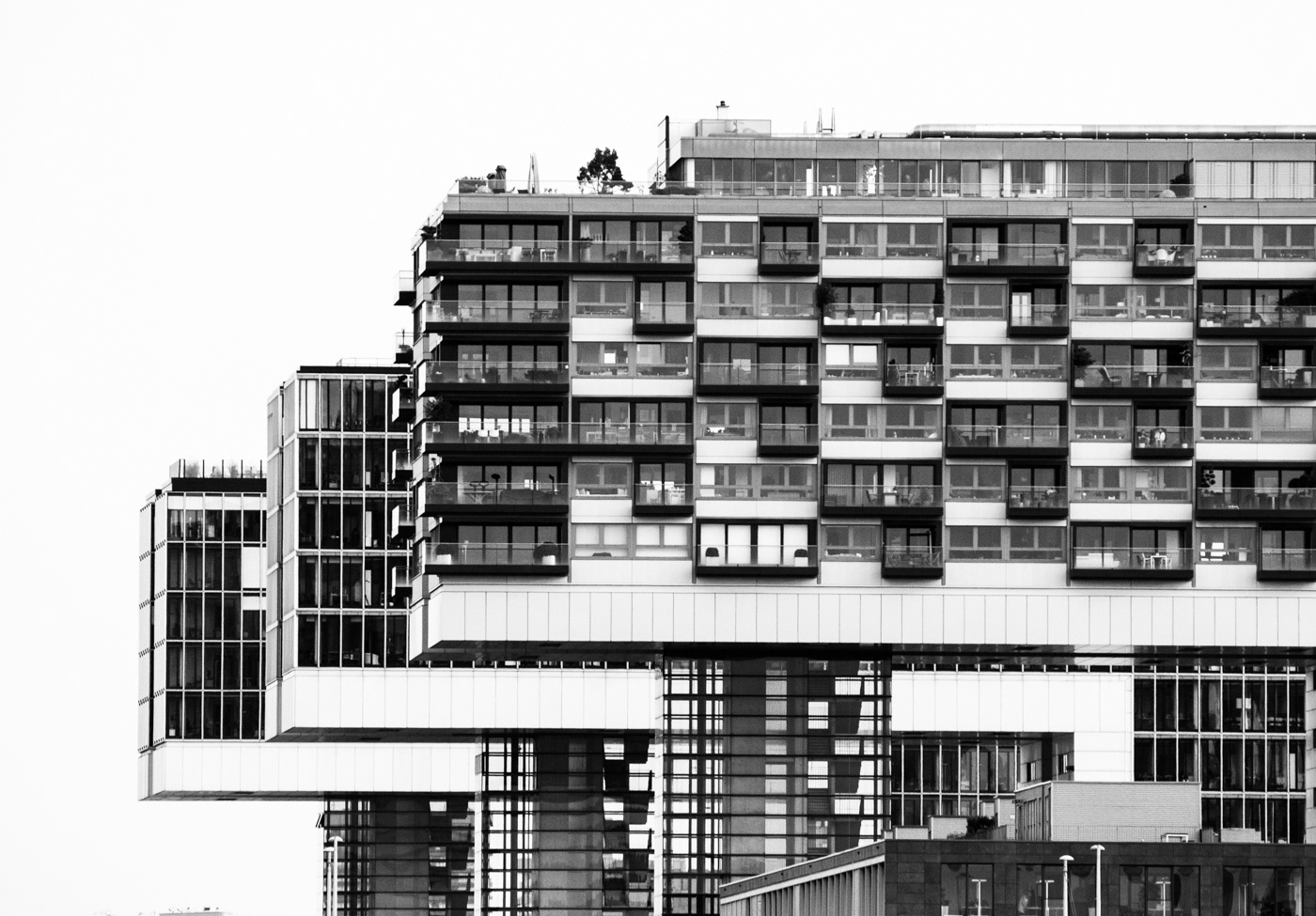 All the pictures were taken on the
Deutzer Brücke
(bridge). This is what you see when you turn around.